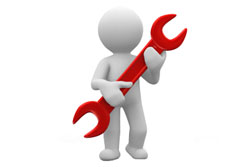 Maintenance
Without regular testing and inspections, components will eventually fail, compromising the security within a small area or across an entire site rendering it vulnerable to criminal activity and potential invalidating insurance cover.

This is why we recommend having a maintenance contract with us for your alarm and security system.

We also undertake repair work to existing security systems, and well as increasing their size and scope.

Order Your Alarm Maintenance Contract Online
We have made it simple and easy to order your alarm maintenance contract online.

Simply select the service that you require, add it to your cart and checkout. And don't worry, we only take payment at the point of your initial site visit. No payment details are requested when ordering online.

Click Here to view and order our alarm maintenance contracts.