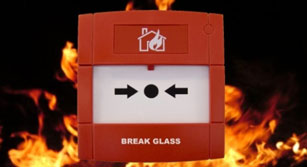 Fire Alarm Systems
Fire and smoke damage costs UK businesses and homeowners millions of pounds each year. When it comes to safety, why take chances? Simple measures can be taken to prevent fire in the first instance, and detect it immediately should it happen.

JBD Security can advise the most suitable fire detection system for your particular needs, protecting both your buildings and the lives of your family or employees.

From a single smoke alarm to a complete fire alarm system,JBD Security can offer you the best and most up to date equipment to protect your business and your family.